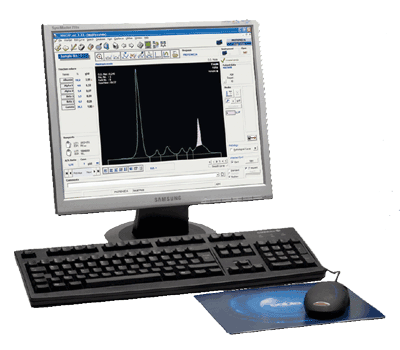 PHORESIS software is utilized as the operating system for all Sebia instruments; it is proprietary, multi-functional software. PHORESIS provides user-friendly interaction with the operator for result review, recall, and interpretation purposes. The software is icon-driven or taskbar-driven for ease-of-use with Sebia instrumentation. PHORESIS also provides interfacing and networking capabilities to further streamline processes in the laboratory.
A complete patient demographic profile is available. For easy sample processing, this can either be entered by the operator or downloaded from a host computer system.
Extensive curve editing capabilities, if needed, include deletion of minima and fractions, modification of the baseline, fraction identification and curve overlay.
Customized reports options.
Sophisticated quality control program
Recall and review of previous results, including curve display, is possible for each of the demographic entries.
Up to 100,000 electrophoresis curves and results or up to 4,000 immunofixation results can be stored for streamlined database management.
Comprehensive patient report can be produced including not only the electrophoretic curve with its associated immunofixation pattern, but also quantitative specific protein results.
The software also allows comments to be imported through a word processor for extensive comment entry.
Bidirectional capability allows interfacing to a host computer or modem connection for flexible networking options.